JURASSIC WORLD | THEATRICAL SITE
---
JurassicWorld.com brings the theme park to life as an immersive, responsive in-world website, treating the island as if it's absolutely real.

The site is designed to promote repeat visits with locked sections and ongoing updates, plus advanced ticketing. RaptorPass membership provides exclusive content notifications before they are made public.

The site has kept fans coming back, with visitors digging into the code to discover easter eggs, and every minor update generating a flurry of social media conversation and increased excitement for this summer's most anticipated blockbuster.

As lead creative I was tasked with coming up with the look and content from pitch phase to the actual launch of the Jurassic World campaign. Along with with many others we all worked as a team to execute the enormous task of bringing the park to life with great excitement from fans and even the paleontologist and their watchful eyes.
CASE STUDY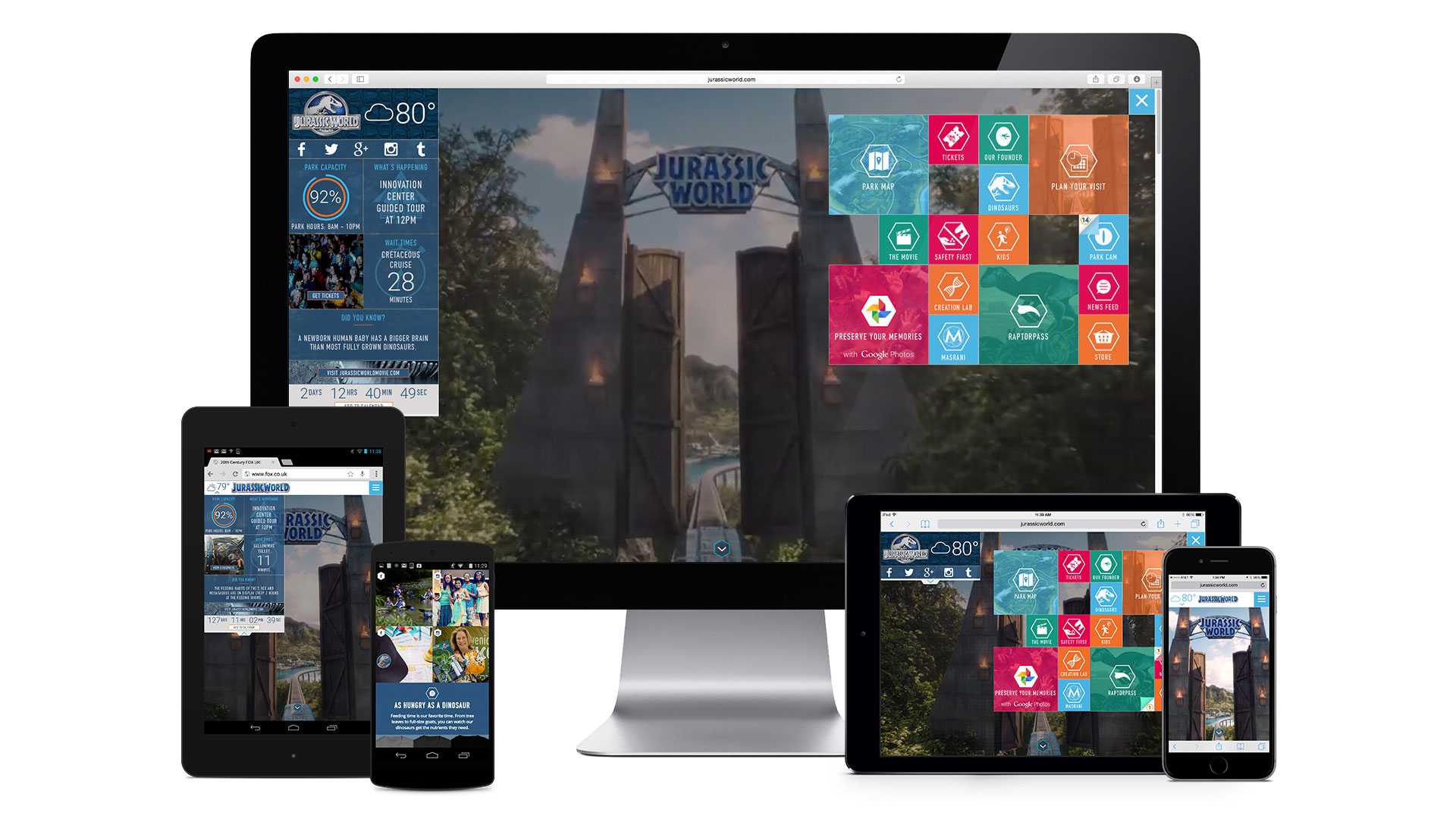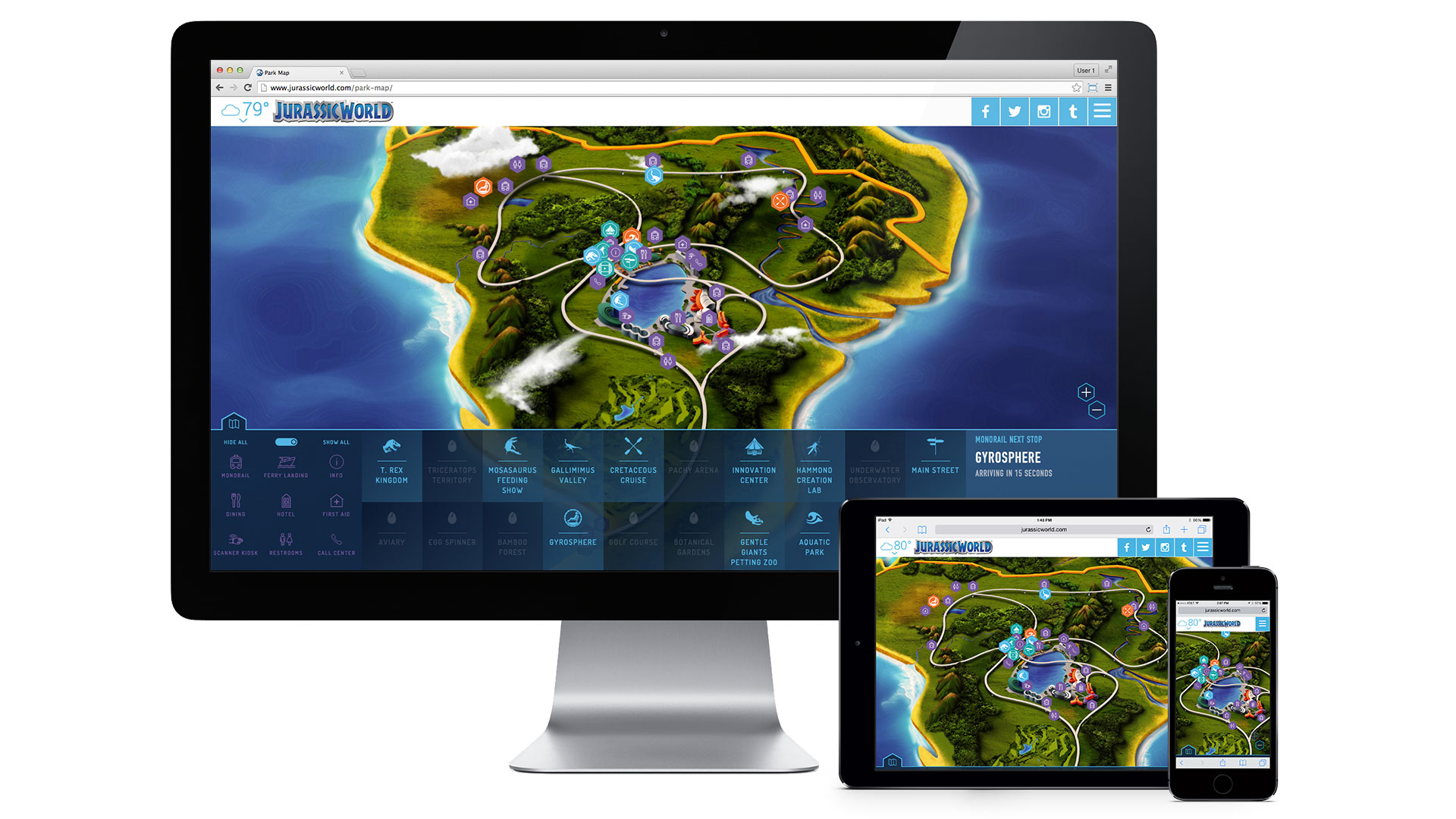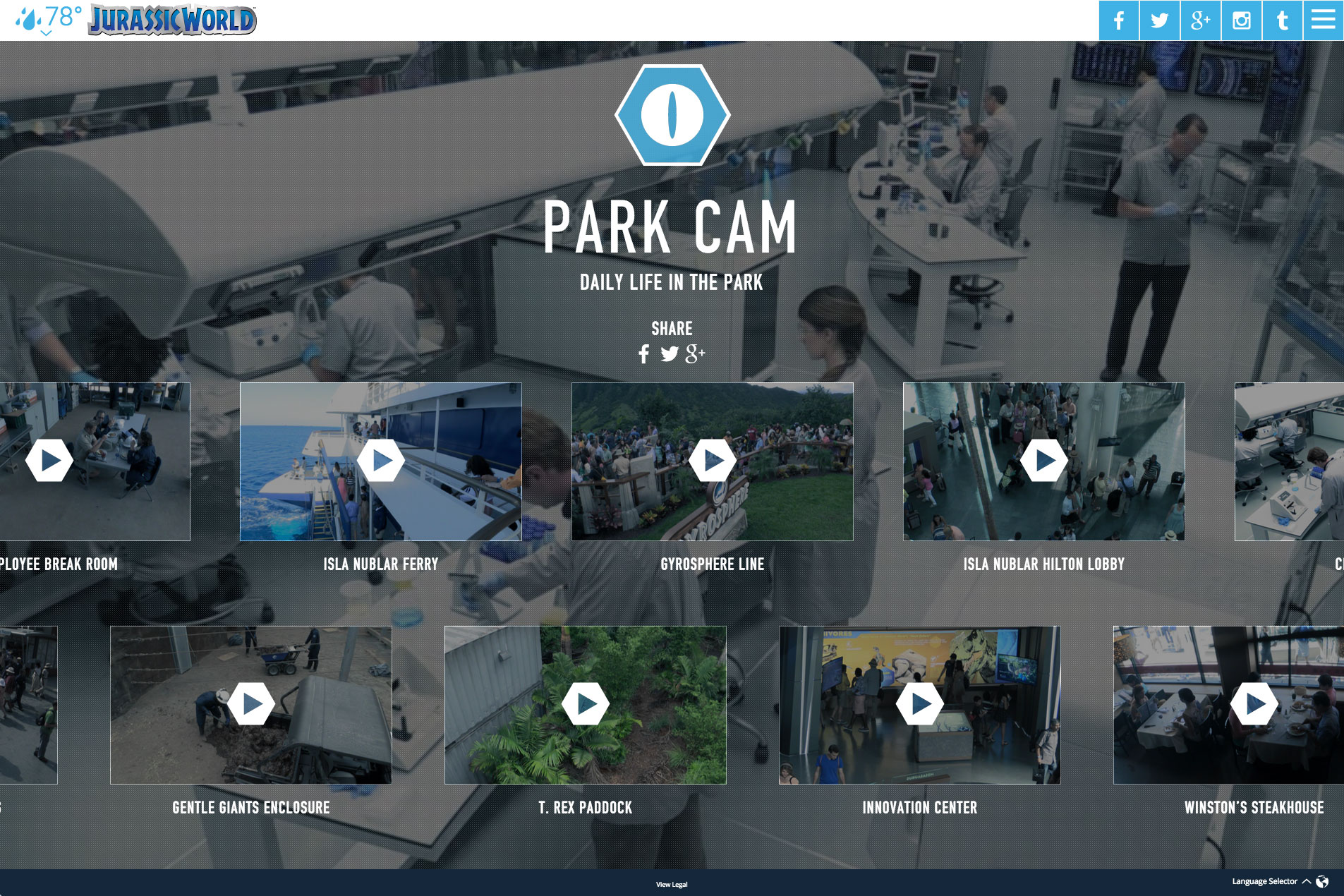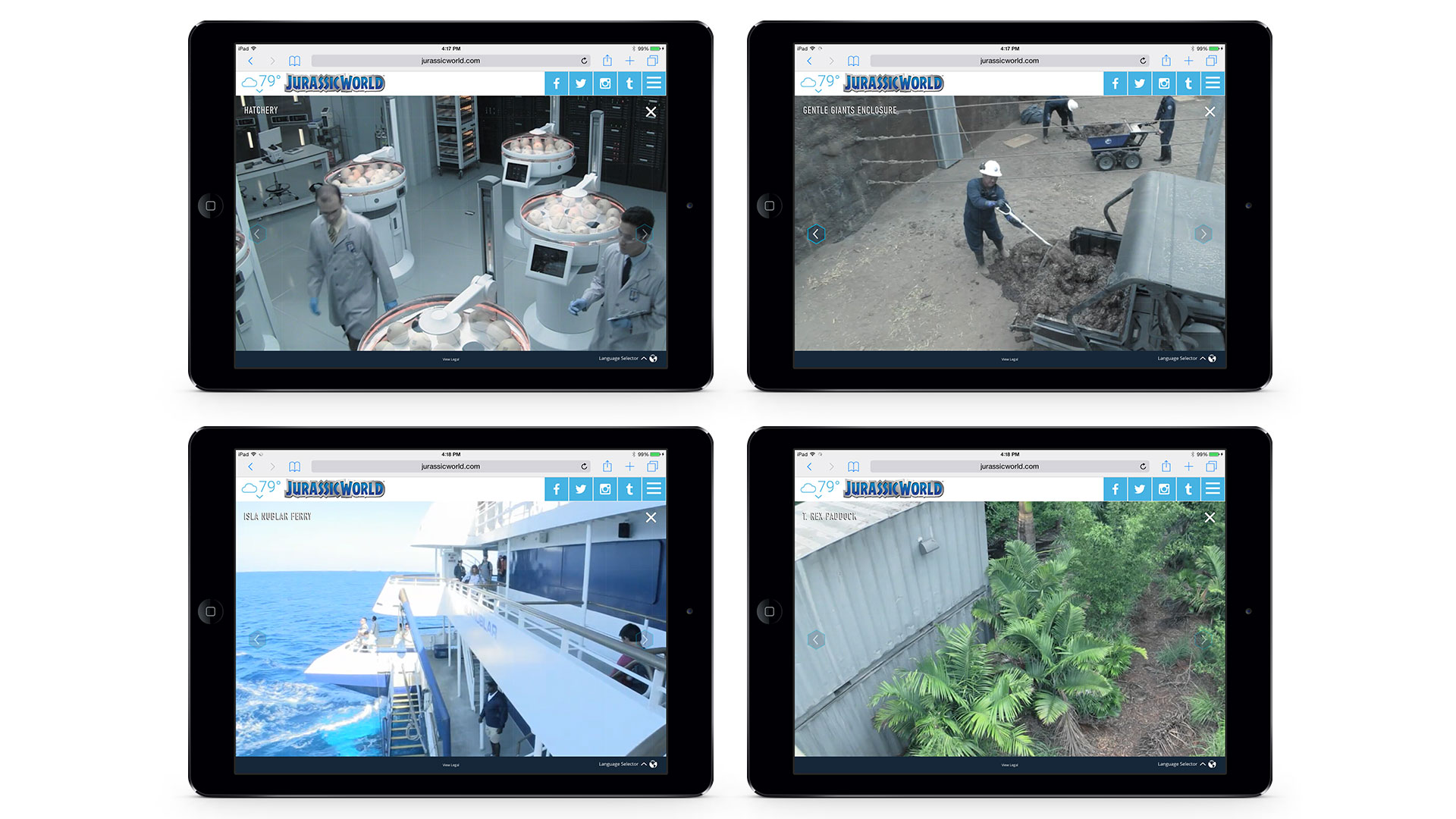 SOCIAL POSTS
Creative Directors: Brad Burris and Glenn Sanders
Senior Art Director: Matt Dinoff
Producer: Bryan Dávila
UX: Dani Stone
Development: Geoffrey Booth, Danny Duong, Adam Haley, Rachelle Gray, Mary Mattern
Map Illustration: Sean Salter
Dinosaur Illustration: Julius Csotonyi
Copywriter: Glenn Sanders, Miguel Caballero and Brian Switek